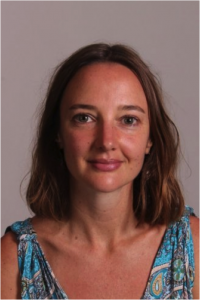 Whether you simply can't sleep; are suffering from OCD; are experiencing auditory hallucinations; have been through traumatic experiences and felt ever since that your health is not so good; are feeling hopeless and tearful; or your family, professional and social life are being adversely affected by your mental health problem, I will walk beside you.
Hello, I'm Francesca. I'm a clinical Nutritionist with a passion for supporting people affected by mental health problems and people affected by excessive stress and trauma. I help you discover that they way you've felt, is not the way you will always have to feel.
Having lived with OCD since age 10 and experienced trauma, long-term insomnia, depression, and burnout, I offer knowledgeable and empathic support.
In addition to nutritional medicine and stress reduction and management, I am trained in Homeobotanical therapies, Tissue Salts, Mindfulness and gentle detoxification methods. If there are other support tools I feel could benefit you that lie outside my scope of training, such as Yoga, Psychotherapy, Herbal Medicine, or lab testing, I will refer you to trusted and qualified professionals. I also encourage my clients to seek out and pursue those activities that light you up inside, and to spend time in Nature, as this is a powerful healer for many of us.
The body and mind naturally want to be at their healthiest. I help You find the tools.
www.francescaeldridgehealth.com