About Fred
BNatMed, BSc
Naturopath
Medical Herbalist
Hemaview™ Practitioner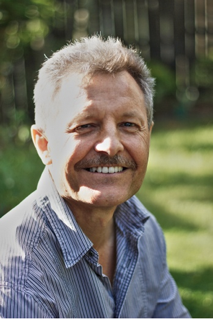 I am passionate about helping people to live healthier and happier lives.
Looking beyond specific conditions in a true holistic fashion I endeavour strengthening the body and assist in healing itself by including health promoting aspects of the modalities: herbal medicine, mind-body techniques, nutrition and lifestyle, as indicated.
Respecting the trust of patients when seeking my services I suggest health support options based on research and clinical evidence. All proposed Health Support Plans will be checked for possible interactions with the current medication of my patients.
Both patient care and safety are of the utmost importance to me. If agreed by my patients I will liaise with medical doctors as required for patient safety and best therapeutic outcome.
Due to personal circumstances I developed a special interest in helping people with cancer and difficult to treat chronic disease. I can deeply relate to the fear and emotional ups/downs cancer patients go through. I understand how important it is for treatment success that my patients are empowered and feel in control of their health.
As my patient you will receive a personalised Health Support Plan that will be explained to you in easy to understand terms. My goal is to help you improve your quality of life and guide you onto a path to better health.
For further information or to book an appointment, please call the clinic today on (09) 444 4527 or click here to send us a message.