Bush Flower Remedies
What are Flower Essences?
Flower essence therapy is a gentle and powerful system of healing. Flower essences are liquid extracts, used to support emotional wellbeing. They are referred to as a vibrational modality and support the energy streams in the body which support mental, emotional, and therefore physical well-being.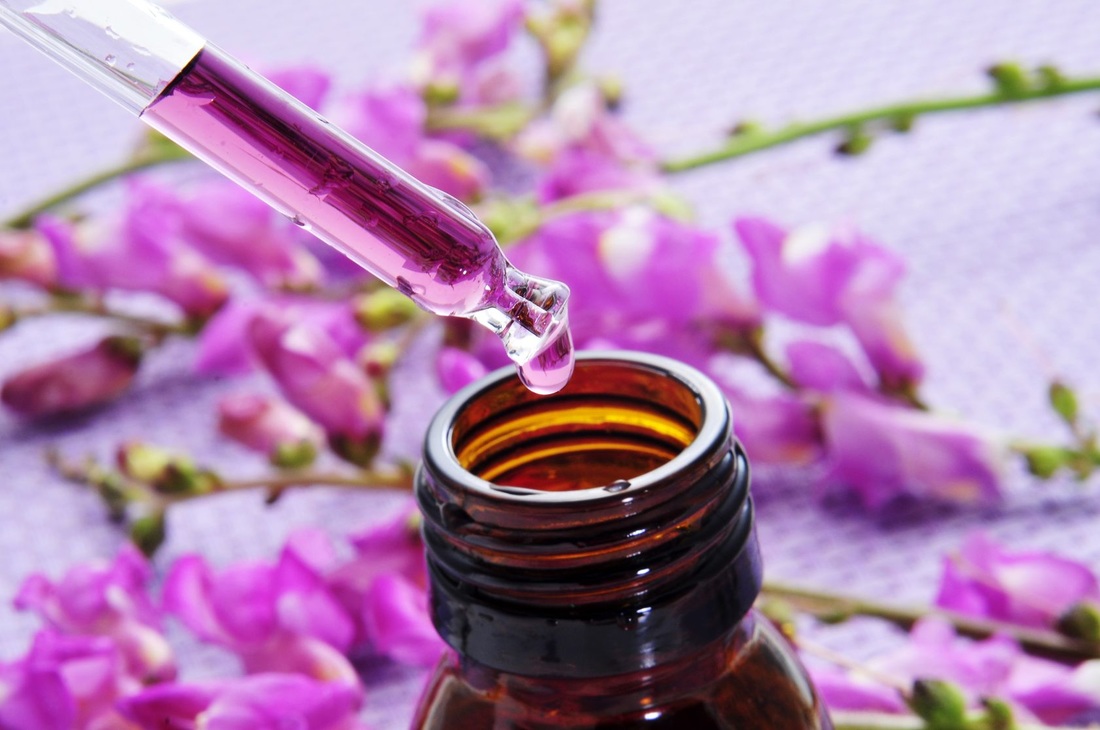 Where did flower essence therapy come from?
Flower essences have probably been used for thousands of years to support healing, but the concept of using flower essences for specific emotions was developed by Dr Edward Bach, an English Physician in the 1930's.
Today flower essence therapy has flourished and gained worldwide recognition as a holistic health approach. Many different brands of flower essences are available.
What is involved in visiting a flower essence practitioner?
The practitioner will take a case history of the client. This can take 30-60 minutes. Your practitioner will ask you questions about your current emotional state and triggers that are affecting you, your physical ailments and general well-being. It is important to consider past as well as present experiences in your life as these leave an imprint and mould your emotional patterns whether that is feelings of abandonment, anger, despair, grief or overwhelm. In addition what your aspirations or future goals are taken into consideration. The practitioner will select one or more essences for the major concern that needs to be addressed. Where several concerns are found, they may be addressed in stages.
How are the essences prepared?
Firstly a mother tincture is made. This is done by gathering the flowering parts and placing them in a bowl of water for infusion to occur under bright sunshine. The flower's unique imprint is infused into the water and this water extract, is then diluted with alcohol to make the mother tincture. The mother tincture is then further diluted into a stock concentration and then further diluted into dosage strength which the patient takes. Flower essences are referred to as vibrational in nature.
A dosage bottle will contain spring water and a small amount of alcohol, to act as a perseverative and whichever combination of essences are selected.
A non-alcoholic formulation can be given for the dosage bottle also. The drops can be added to a cup of water or other liquid and sipped. Generally you are given a dosage bottle where you take several drops, repeated several times a day and continue taking for 2-4 weeks (follow the recommendations given by the practitioner).
Can flower essences be used with conventional drugs?
Yes you can take conventional drugs as well as flower essences. Inform the practitioner of what conventional drugs you are taking as a full case history needs to be gathered and some may be masked or suppressed by the drug or be side effects of the drugs, that may need to be taken into consideration.
Below are examples of combinations that the available from the Australian Bush Flower Essences range:
Emergency Essence – excellent for any emotional upset. It has a calming effect during a crisis.
Negative condition = panic, distress, fear
Positive outcome = ability to cope, comfort, reassurance and courage
Abund – aids in releasing negative beliefs, family patterns, sabotage and fear of lack.
Negative condition = pessimistic, closed to receiving, fear of lack, poverty consciousness
Positive outcome = joyful sharing, belief in abundance, clears financial sabotage patterns
Adol – addresses the major issues teenagers commonly experience. It enhances acceptance of self, communication, social skills, harmony in relationships, maturity, emotional stability and optimism.
Negative condition = feeling hopelessness, insensitive, sense of not belonging, "it's not fair" attitude, embarrassment, rebellious, anger
Positive outcome = coping with change, consideration of others, enhances communication, self esteem
Calm & Clear – supports finding time for one's self, to relax without external pressures & demands, to wind down and enjoy relaxing pursuits.
Negative condition = always over committed, no time for self, impatience, rushing, worry
Positive outcome = encourages own time and space, wind down, relax and have fun, clarity, calmness and peace
Cognis essence – gives clarity and focus when working, speaking, reading or studying. It balances the intuitive and cognitive processes and supports to integrate ideas and information. Excellent for study or pursuits that require intense focus.
Negative condition = daydreaming, confusion, overwhelm
Positive outcome = assimilates ideas, clarity and focus, enhances all learning abilities and skills
Confid essence – brings out the positive qualities of self-esteem and confidence. It allows us to feel comfortable around other people and resolve negative beliefs we may hold about ourselves as well as any guilt we may harbour from past actions.
Creative essence – inspires creative and emotional expression and gives courage and clarity in public speaking and singing. It hears clear creative blocks and to find creative solutions in all of life's pursuits. Frees the voice.
Negative condition = creative blocks and inhibition, difficulty expressing feelings
Positive outcome = enhances singing, creative expression, clarity of voice, public speaking
Dynamis essence – renews enthusiasm and joy for life. It is for those who feel 'not quite right', drained, jaded or not fully recovered from setbacks.
Negative condition = temporary loss of drive, enthusiasm, excitement
Positive outcomes = renews passion and enthusiasm for life, centres and harmonises ones vital force
Electro essence – greatly relieves fear and distress associated with earth, electrical and electromagnetic radiation. It supports to bring one into balance with the natural rhythms of the earth.
Negative condition = feeling drained, flat, out of balance with earth rhythms
Positive outcome = reduces emotional effects of radiation
Mediation essence – awakens one's spirituality and allows one to go deeper into any religious or spiritual practice. Enhances access to the higher self while providing psychic protection and healing of the aura.
Negative condition = poor quality mediation, psychic attack, damaged aura, psychically drained
Positive outcome = awaken spirituality, enhance ignition, inner guidance, access higher self, telepathy
Purifying essence – to release and clear emotional waste and residual by-products, to clear built-up emotional baggage.
Negative condition = emotional waste, feeling encumbered, emotional baggage
Positive outcome = sense of release, relief, spring cleaned
Relationship essence – enhances the quality of all relationships, especially intimate ones. It clears and releases resentment, blocked emotions and the confusion, emotional pain and turmoil of a rock relationship. Supports one to verbalise, express feelings and improve communication.
Negative condition = emotional pain, resentment, blocked held-in emotions, inability to relate
Positive outcome = expressing feelings, enhanced communication, breaks negative family conditioning, renews interest, enhances parental-child bonding
Sexuality essence – helpful for releasing trauma associated with ones sexuality or experiences. It allows one to feel comfortable with and to fully accept one's body. It enables emotional intimacy. Renews passion and interest in relationships.
Negative condition = emotional trauma associated with sexuality, shame, uptight about sexuality, fear of intimacy.
Positive outcome = renews passion, sensuality, enjoy touch and intimacy, playfulness, fulfilment
Solaris essence – greatly relieves emotional fear and distress associated with heat, fire, and sun. Excellent to have handy during summer and long exposure to the sun.
Negative condition = emotional fear and distress associated with heat, fire or sun
Positive outcome = greatly relieves emotional effects of heat, fire or sun
Transition essence – supports one to cope and move through any major life change. It brings about an awareness of one's life direction especially for people who are at t crossroad, will benefit from this combination. It also eases fear of death as well as supporting one come to terms with it. This remedy, consequently allows one to easily and gently pass over with calmness, dignity, and serenity.
Negative condition = feeling stuck, lack of direction, fear of death, fear of the unknown, non-acceptance
Positive outcome = acceptance of change, serenity, eases fear of death, passing over in peace.
Travel essence – addresses the problems encountered with jet travel. It enables a person to arrive
Negative condition = disorientation, personally depleted and drained,
Positive outcome = refreshes, centres, maintains sense of personal space
Women essence – harmonises any emotional imbalances during menstruation and menopause. It allows a women to discover and feel good about herself, her own body and her beauty.
Negative condition = mood swings, weary, physical dislike
Positive outcomes = female life cycle balance, restores emotional balance, coping with change
Many more flower essences are available. Book an appointment to experience the powerful yet gentle healing of flower essence therapy.
Pricing options available here