Hemaview™ Live Blood Analysis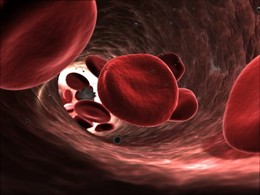 Hemaview™ is a form of live blood screening that supports naturopathic assessment of your case by looking at the following areas:
– Immune system activity
– Oxidative stress
– Nutrient deficiencies
– Liver health
– Inflammation
Hemaview™ is based on the science of haematology and requires only two tiny drops of blood to help your practitioner investigate the size, shape and ratio of your blood cells. Using a microscope and digital image capturing technology your blood sample will be displayed on a monitor screen and checked for appearance in real time while you are watching. Through viewing of your live blood your Hemaview™ practitioner may be able to develop more effective support plans for your personal health.
Hemaview™ does not replace standard laboratory blood tests, but nothing compares to viewing your own blood live on screen in front of you.
For further information or to book your Hemaview™ live blood analysis, please call the clinic on (09) 444 4527
or email or alison@simplygreathealth.co.nz.
Cost of Consultation and Report $80