Metascan / BIA
Metascan is a TGA approved registered medical device called Quadscan. It is a scientifically validated test known as Bioelectrical Impedance Analysis (BIA), which assists your practitioner to design an individual programme for you. BIA has been used in hospitals and research settings since the 1980's to monitor body composition and fluid balance.
The test is quick and painless. Leads are connected to your hands and feet to allow low voltage electrical currents to pass through your body. This is a much more effective method of measuring your body composition than weight alone. The Quadscan also enables your practitioner to monitor your cellular health and fluid distribution in response to your program. If you are an athlete, someone trying to lose weight or someone anxious to maintain or replace weight following illness Metascan is the best method to make sure you are building muscle and not just fat stores! Regular monitoring using Metascan will enable you to see how your health is improving.
If you want to manage your weight more effectively, increase your muscle tone and fitness, improve energy levels, support healthy aging or just support the nutrition and health of your body, then Metascan can help keep you motivated and enable you to monitor real progress.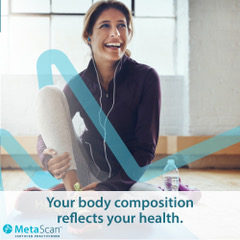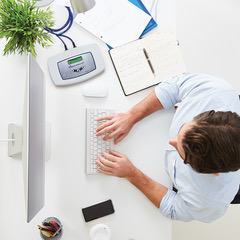 For an appointment contact Simply Great Health on (09) 444 4527.