About Alison – Naturopath & Medical Herbalist
BNatMed (with Distinction) B.Ed (Hons)
Naturopath
Medical Herbalist
Hemaview™ Practitioner
I am a qualified Naturopath, Medical Herbalist and Massage Therapist with a Bachelors Degree in Natural Medicine from South Pacific College of Natural Medicine. I also have a Bachelors Degree in Education (Hons) in Physical Education from Dunfermline College in Edinburgh, Scotland, along with qualifications in woman's fitness training.
I was a mother of three busy teenagers (now in their 20's) so fully understand the constant juggle of family life, work and the unique demands of teenagers as they have their own special needs, insecurities and stress.
Having experienced the benefits of Natural Medicine with family health issues, I am passionate about helping others to make a positive difference to their lives.  With some guidance and encouragement, often small lifestyle changes can have a profound effect on your health, wellbeing and vitality.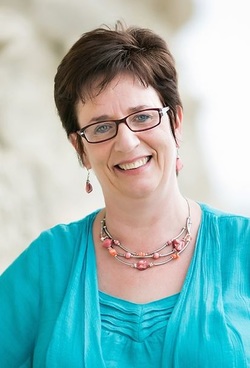 Let me help you take a journey to better health, and ultimately a better life by providing the tools you need to help reduce stress and increase vitality and to reduce the likelihood of developing many of today's lifestyle diseases, along with various acute conditions that occur with lowered immunity.
My goal is to always give you the best treatment options to support you with your individual health concerns and requirements. You will leave feeling better than when you arrived, listened to and supported.
To book, please:
– Fill out the below booking form
– Send me an email
– Or call Alison on 09 444 4527.
Consultations
| | |
| --- | --- |
| Naturopathy initial consult (1.5 hours approx) | $ 140 |
| Naturopathy follow up consult* (45 minutes) | $ 65 |
| Naturopathy initial consult including Hemaview/Live Blood Analysis | $ 200 |
| Hemaview live blood analysis appt with report | $ 80 |
| 14 years & Under initial consult | $ 60 |
| 14 years & Under follow up | $ 40 |
| Children 6 & Under initial consult | $ 40 |
| Children 6 & Under follow up | $ 20 |
| Acute Appointment | $ 40 |