About Niqi – Naturopath, Medical Herbalist & Registered Nutritionist
PhD (Pharmacology)
MSc (Hons) (Pharmacology/Neuroscience)
BSc (Pharmacologyand Physiology)
PGDip (Nutritional Science)
BHSc (Complementary Medicine)
Dip. Herbal Medicine
Dip. Naturopathy
Dip. Homeopathy
I have a PhD in Pharmacology and over 20 years of clinical experience. I am currently working as a naturopath and nutritionist and have recently trained as a Metascan/Bioelectrical Impedance Analysis (BIA) practitioner. In my practice I draw on a strong medical background in nutrition, biochemistry, neuroscience, pathophysiology and pharmacology. This enables me to provide an evidenced-based problem solving approach for wellness and to manage chronic health conditions, anxiety and mild depression. I like to use functional medicine to assess nutritional status and BIA to assess body composition and cellular health.
Areas of interest/expertise include:
Nutrition in breast cancer during chemo and radiotherapy
Gastrointestinal health (e.g. IBS, allergies, Whiples, food intolerances)
Autoimmune diseases (coeliac, psoriasis, rheumatic conditions, thyroid conditions)
Metabolic syndrome (hypertension, dyslipidaemia, insulin resistance, non-insulin dependent diabetes, weight management, cardiovascular health)
Chronic fatigue/fibromyalgia/chronic pain
Nutritional assessments including vegetarian, vegan and other dietary patterns.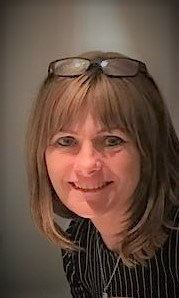 Consultations
| | |
| --- | --- |
| Naturopathy initial consult (1.5 hours approx) | $ 160 |
| Naturopathy follow up consult* (45 minutes) | $ 95 |
| Naturopathy initial consult including BIA/Meta Scan | $ 220 |
| BIA/Metascan appt | $ 95 |