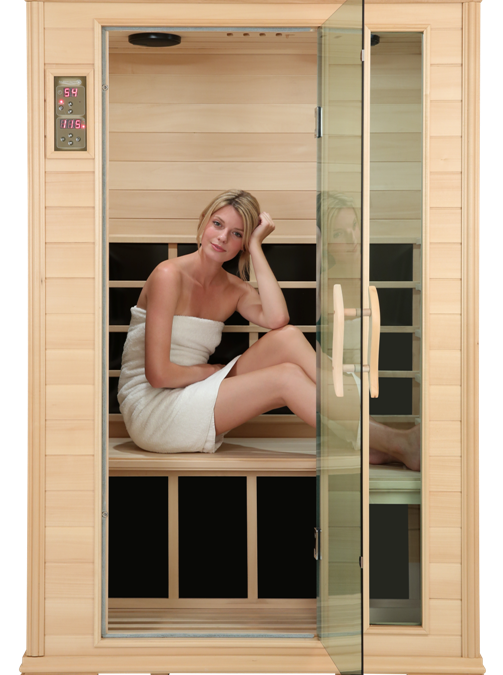 New Far Infrared Sauna

Our new Sun Stream Sauna with low EMF emissions is now up and running!
Health benefits of Far Infrared Saunas:
Detoxification:
Greatly assists our bodies detoxification processes, especially with the elimination of heavy metals and toxic chemicals.
Pain management: 
According to Jeffrey Spencer, the University of Southern California, "Infrared wavelengths penetrate the body to create heat… they increase blood flow to the muscles delivering more concentrated oxygen which creates more energy to heal."
Raising Body Temperature:
This powerfully assists the body to kill bacteria, fungi, parasites, viruses and can assist with cancer treatments.
Cardiac Health:
Research has shown Sauna Therapy to help produce systolic blood pressure. A 2008 Study published in a Journal of Cardiology reported Far Infrared Sauna Therapy to be safe and effective in improving clinical systems and cardiac function, and may help improve impaired blood vessel function in patients suffering from high cholesterol, diabetes and high blood pressure.
And it just feels great! 🙂
Come and give it a try!