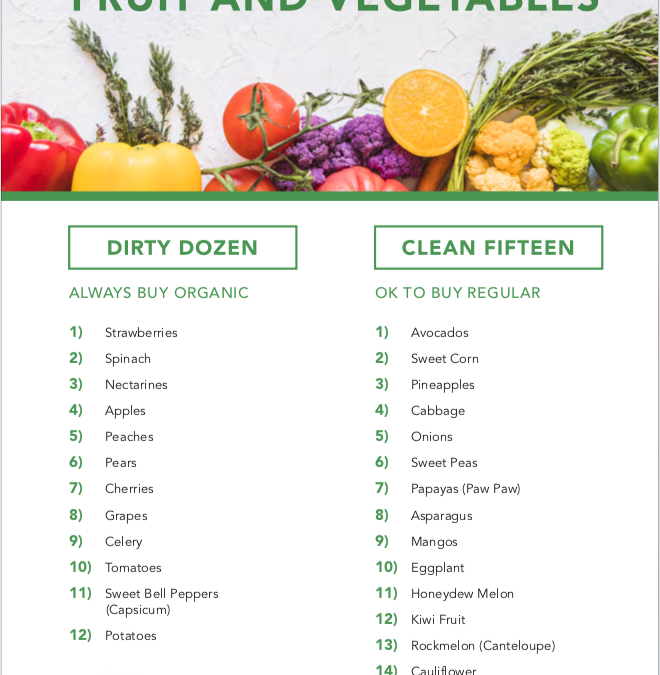 Buying organic fruits and vegetables can at times seem more expensive than buying from your supermarket. So we've put together a list to help you allocate your budget to the foods that should be bought organically, and which foods have less pesticides and chemicals and are ok to buy conventionally if your budget doesn't stretch.
The clean 15 list shows you the best vegetables to buy organically to limit exposure to pesticides. A lot of the 'clean' produce has thick skin, allowing the produce to protect its edible parts from pesticides, meaning it's safer for eating and better for you! Think strawberries (on the dirty list) vs. avocados (on the clean list).
Have a read below for your next shopping trip 🙂
Click here to download your printable version!