Embrace Nature, Embrace Health.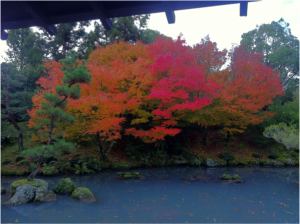 Welcome to autumn – not a time to be sad that summer is over, but a time to admire the beauty of nature all around us. This is the season of stunning autumnal colours. Stop and take a moment from your busy life to enjoy what nature has to offer..
Nature truly has healing powers – from the wonderful plants that nourish us through the food we grow and eat, to the beautiful herbal tonics we can make using plants to help support organs and body system. Who hasn't tried echinacea when struck down by the cold or flu? (By the way echinacea has many other uses too). Come and see our Naturopaths and Herbalists at Simply Great Health here on the North Shore to find out more.
Just being outside amongst the plants has healing powers too. A number of studies have found that by getting into nature, and better still, living in close proximity to "green space", a number of health benefits may be experienced. A recent Spanish study published in the International Journal of Hygiene and Environmental Health, 2018, found that "Greenspaces have been associated with reduced cancer mortality among young women. Mechanisms explaining the beneficial effect of green spaces include increased levels of physical activity and reduced exposure to air pollution, which have been both associated with cancer development" (2018).
A study published in BJ Psych Int. found that "Individuals have less mental distress, less anxiety and depression, greater wellbeing and healthier cortisol profiles when living in urban areas with more greenspace" (Barton & Rogerson, 2017).
The Japanese have taken the natural healing of nature a step further and have what they call Shinrin Yoku, which translated means forest bathing. A practice of being connected with nature, recognising and utilising this wonderful health resource provided by our forests and countryside. It is a place where we can engage all 5 of our senses as we wonder through the bush. It would seem to not only help with blood pressure, memory and concentration but also seems to support a good night's sleep. What a great way to unplug from technology, reconnect with our senses while at the same time getting some exercise and fresh air.
So as we are still enjoying such fine weather, why not take some time to get out into nature, enjoy some of our wonderful bush and give yourself a health boost at the same time. The best part is it won't cost you anything. Give it a try this weekend and enjoy the benefits!
References:
O'Callaghan-Gordo, C., Kogevinas, M., Castano-Vingals, G., Aragones, N., Delfrade, J. Fernandez-Villa, T., … Nieuenhuijsen, M.J. (2018). Residential proximity to green spaces and breast cancer risk: The multicase-control study in Spain (MCC-Spain). Int J Hyg Environ Health, 221(8), 1097-1106. doi: 10.1016/j.ijheh.2018.07.014
Barton, J. & Rogerson, M. (2017). The importance of greenspace for mental health. Retrieved from www.ncbi.nlm.nih.gov/pmc/articles/PMC5663018